Vehicles tailored to your needs
Our diversified transport fleet guarantees efficient and timely transport of almost any type of load. We have at our disposal vehicles with a load capacity from 1.5 to 40 tons, both standard and refrigerated, isothermal and low-loader. Optimal selection of proper vehicle based on size and urgency of the delivery ensures a competitive service price for every shipment. Our medium sized cars allows us to provide express deliveries, bypassing any restrictions imposed by the law regulations (no tachograph).

Our fleet
Vehicles tailored to your needs
The RS Trans transport fleet includes various vehicles adapted to the optimal transport requirements of various types of cargo. In our and our partners car park there are not only tractor units and classic semi-trailers for transporting containers or pallets on courtainsider. For express deliveries we have freight buses of various capacity, including those equipped with a lift. Our machinery park includes also refrigerated and low-bed semitrailers. For the needs of unusual loads, we can organize transport with a specialized vehicle of any type.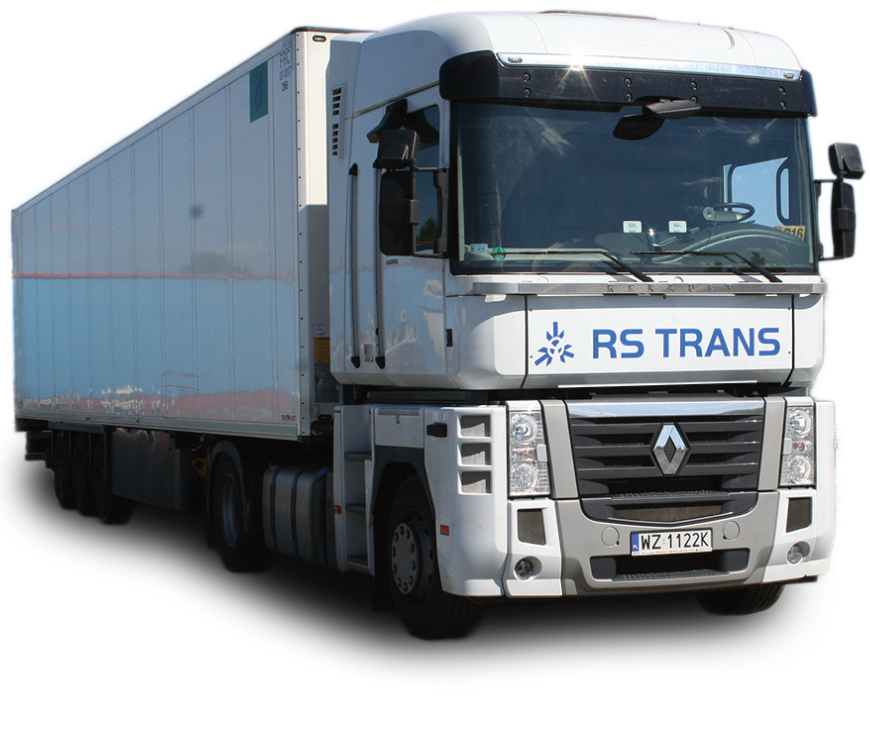 Minibuses
Express delivery without a tachograph restrictions
As a reserve carrier, we often have only minimum amount of time to prepare transport and deliver cargo within the required time. The use of vehicles not subject to the mandatory use of the tachograph, faster and not limited by the load capacity of the bridges, traffic bans or the height of clearances under viaducts, allows us to fit in dates unreachable for classic trucks. We made many late deliveries on time by dividing the load between several buses instead of loading it on one semi-trailer.
Tractor units
Versatile and flexible transport
Our tractors and trailers transport containers, pallets, vehicles and pharmaceuticals throughout Europe, West Asia, Middle East and North Africa. Constant supervision over transport safety and immediate reaction to any unforeseen obstacles allowed us to gain reputation of a reliable carrier, who can be entrusted with even the most difficult tasks.
Refrigerated transport
Refrigerated and isothermal cargo space
The transport of FMCG goods, food, medicines or alcohol requires both responsible and experienced drivers and specialized vehicles. The loading rooms of our vehicles and refrigerated trailers are prepared to meet exact requirements of the cargo. RS Trans forwarders carry out constant supervision over the temperature and humidity of cargo spaces, immediately responding to any irregularities. Our reliable team guarantees delivery of goods in perfect condition.